Location
About Gandia Blasco
Gandia Blasco Group is a Mediterranean family-owned company, a reference in the design and manufacturing of furniture and outdoor spaces, and, more than furniture, a lifestyle; as well as the handmade creation of designer rugs. Diversified activities differentiate its three brands: GANDIABLASCO, GAN, and DIABLA. Founded in 1941 by José Gandía Blasco, the company was originally a yarn and blanket maker, however, its trajectory has been marked by constant reinvention and the promotion of design culture. The company is chaired by José A. Gandía-Blasco Canales, a member of the family's second generation, followed by his children Álvaro Gandia-Blasco, Vice President & Sales Director and Alejandra Gandia-Blasco, Creative and Communications Director of the group.

With historical headquarters in Ontinyent (Valencia) and present in over 75 countries, its flagship stores are located in the SoHo Design District in New York, and in the heart of Madrid, Barcelona and Lisbon. The company continues its expansion process and carries out continuous research and innovation projects working together with renowned international designers and architects.

Within the framework of its social responsibility and environmental sustainability strategy, Gandia Blasco Group is committed to the durability and circularity of its designs based on certified, recyclable or recycled materials, FSC (Forest Stewardship Council) certified, EPD (Environmental Declaration of product), PFC FREE, GreenGuard, STANDARD 100 by OEKO-TEX® Certificate, among others. With this objective, it seeks to strengthen its collaboration with those suppliers that demonstrate their commitment to excellence with more sustainable processes and a clear line of environmental policy. Some of them have already implemented or are in the process of achieving the ISO 14001 Environmental Management System certification or comply with the REACH European Union Regulation. With the social initiative GAN Women Unit, the Group emphasizes the preservation and updating of artisan techniques and the promotion of economic independence of the artisan communities of rural India with which it collaborates.

Design is culture. Support for emerging designers since the 1990s is consolidated with the International Outdoor Furniture Design Competition and the creation of the DIABLA brand. The Group's continuous efforts to promote culture in different international cities through sponsorship or exhibitions in cultural centers are strengthened thanks to its membership to the non-profit cultural association Circulo Fortuny, a member of ECCIA European Cultural and Creative Industries Alliance, ARCO or LAVAC, among others. Gandia Blasco Group is part of the SoHo Design District in New York, Brand Forum and Madrid Luxury District, and participates in the leading international design fairs.
Awards
ICONIC AWARD for Stand of the Salone del Mobile.Milano 2022
Featured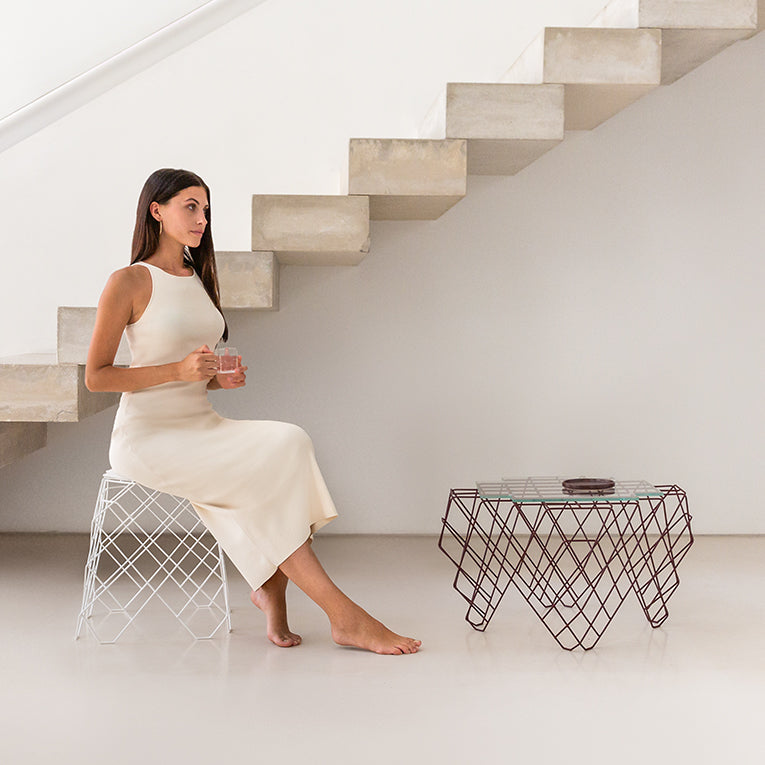 Products
Passion for life outdoors, a dream come true on the edge of a cliff in the north of Ibiza. The elemental and architectural geometry of our first outdoor furniture collection transcended borders thanks to its ability to respond to canons of timelessness and universality.
Service Area
Thanks to our team, GANDIABLASCO has positioned itself in the outdoor furniture sector with a accurate and renovating way of understanding that space in which architecture unfolds and spreads into the outdoor. Projects all over the world furnished and illuminated from a rigorous, essential perspective, and at the same time festive, refreshing, new.